Happy almost Halloween everyone!
I have some exciting news to share!
The Studio
is having a store wide 40% off sale! That means that you can get any of Twin Mom Scraps Kits for a great deal!
Her Kit Corny Candy is also part of a
10 for $10 deal
! You get 10 full sized Halloween Kits for just 10$! What a deal! The Corny Candy Kit is just adorable (see preview below). I will also be back later in the month with some layouts that I will be making with this adorable kit!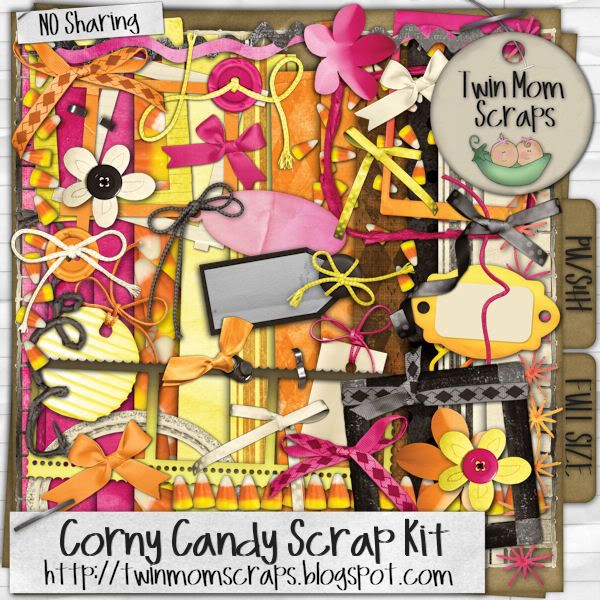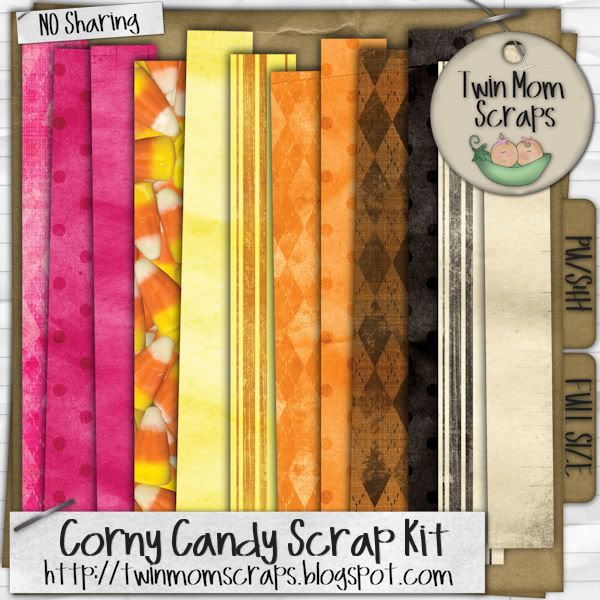 Kristal