Today I got to make an adorable Halloween Count Down at my friend Angie's home. She did a lot of work to get these ready. She had to cut the Vinyl numbers and letters and cut all the blocks. She made enough for 14 people to come and make blocks. We all also brought our kids so their were 22 kids and 5 babies at her house as well!
So here are the cute blocks!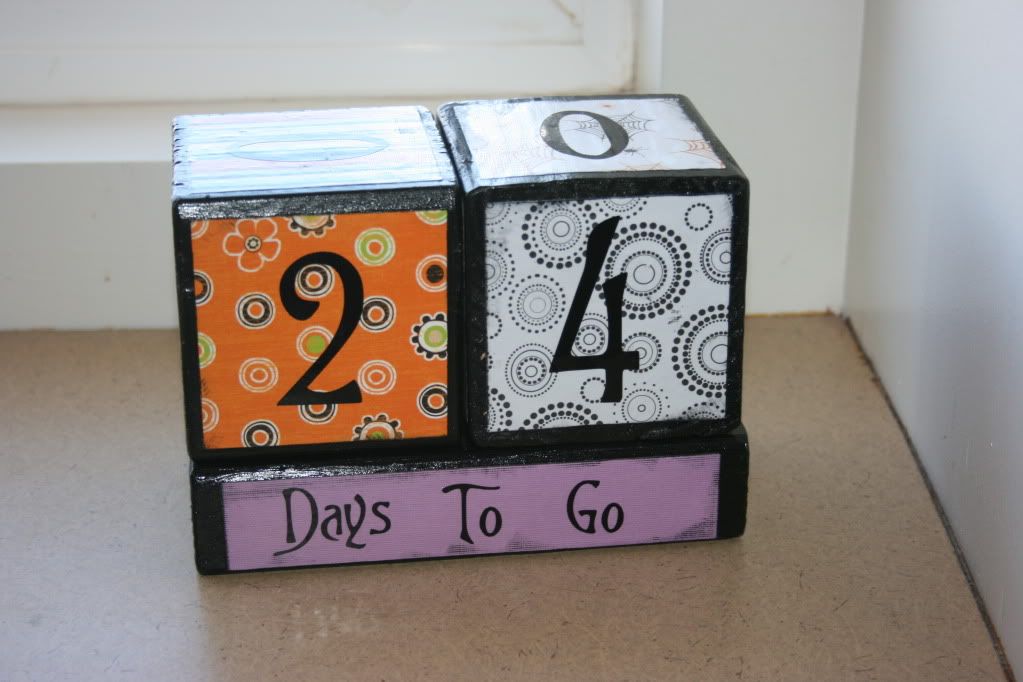 We are going to make some Christmas Count Down blocks next month. I can't wait!
Kristal