"Charge it!" It's the battle cry heard in malls across the country. When women are happy they shop, and when they're unhappy they shop even more. Little girls (and even boys) grow up playing shopping games, pretending to be like their mothers. Celebrate the fun those fun childish moments, the shopping trips with girlfriends, and even those solitary sprees with this fun kit.
Shopping Spree,
by Ponytails Designs, is jam-packed with fun elements and bright papers that will show off your pages perfectly.
'Veni, Vidi, Visa'...
I came, I saw, I charged it! This is a huge kit, with 36 papers, over 100 elements, and 6 full alphas! Pick it up this week, while it's 30% off!
Doesn't that look wonderful! You'll be able to scrap all kinds of pages with this one!
Here's a look at some pages the CT created...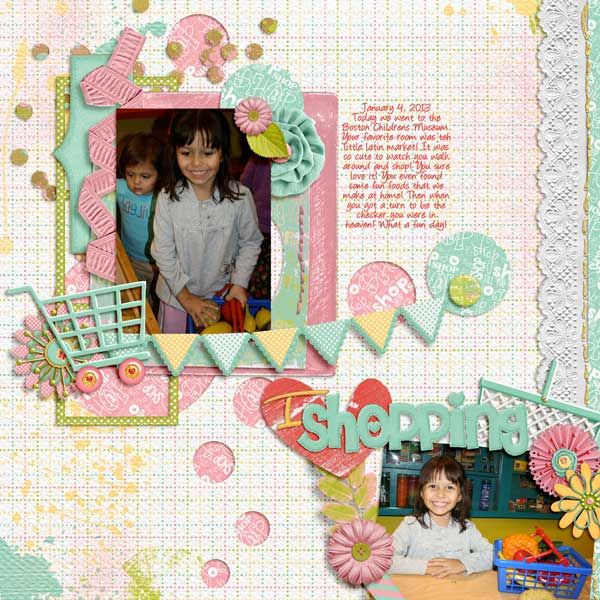 Aren't those gorgeous? Both layouts were created with the second new release of the day,
Templatopia Vol.2, which is also 30% off for the first week.
Have a great day!
Here is my freebie. Enjoy!!!
Click
Here
to download.